Call Us Today: 831-975-5737
Become a Licensed Cannabis Business!

---
Check out our California County Map
Hover over your county of interest and click to see more specifics on their allowed cannabis activity.

Services
Our main focus is on helping cannabis businesses navigate the local and state regulations. For many this can be a cumbersome process and our goal is to make your life easier. If you need help with something that is not listed here, feel free to contact us and we'll let you know if what you need is in the scope of our services.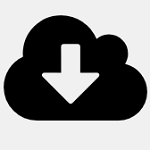 California Counties

Get the status of cannabis regulations for all 58 counties.
NOTE: this does not include cities
Application Plans
There will be many plans to be submitted with your application, we can create and customize these documents for you.
Business Plan & Strategy
This is essential not only for your business direction but also for the application process when applying for permits.

Verify Property
Our team will assist you in verifying the right property for your business that will also comply with local and state regulations.

Retailer