We help you get licensed & stay compliant!

Become a Licensed Cannabis Business! Call Us Today: 831-975-5737
Trusted By
Services
Our main focus is on helping cannabis businesses navigate the local and state regulations. For many this can be a cumbersome process and our goal is to make your life easier. If you need help with something that is not listed here, feel free to contact us and we'll let you know if what you need is in the scope of our services.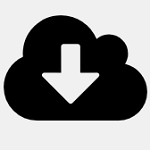 California Licensing Stats
Get on-going statistics about all of the cannabis licenses issued in California.
Application Plans
There will be many plans to be submitted with your application, we can create and customize these documents for you.
Business Plan & Strategy
This is essential not only for your business direction but also for the application process when applying for permits.

Verify Property
Our team will assist you in verifying the right property for your business that will also comply with local and state regulations.
Pricing
These packages are for assistance in obtaining a local permit and state license. We will help you figure out this labyrinth of regulations and get your business compliant. It's not easy, it's not cheap and the regulations are ever-changing. That's why having us in your corner will provide you with the confidence you need to keep your business moving forward.
Basic
$100
Per Half Hour
In-person, Phone or Skype Meeting
Ask as many questions as you have
Find out if your city/county is regulating
Get Started Now!
Essential
$1,500
Per Month
Monthly One-on-One Consultation
Dedicated email and phone support
Guidance on Local Permitting
Guidance on CA State Licenses
licensing statistics data
weekly regulation updates
Get Started Now!
Advanced
$5,000
Downpayment
We write cannabis Plans for Local Permits & State License
Unlimited Meetings
Unlimited Phone Calls
property verification
Local and State lobbying assistance
Step-by-step guidance during entire process
Updates on all current and new regulations
Key Staff Recommendations (CPA,
Insurance, Banking,
Security, etc)
Get Started Now!